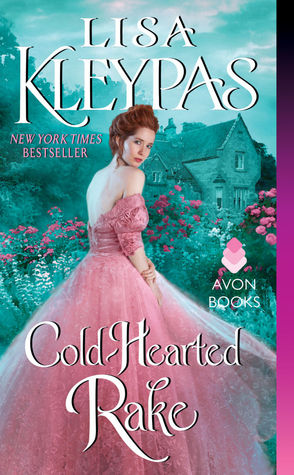 Series: The Ravenals Book #1
Format: Mass Market Paperback
Pages: 386
Rating: 4 Stars
How I Got It: Purchased
Genre: Historical Romance
Publisher: Avon

Synopsis courtesy of Goodreads
Devon Ravenel, London's most wickedly charming rake, has just inherited an earldom. But his powerful new rank in society comes with unwanted responsibilities . . . and more than a few surprises. His estate is saddled with debt, and the late earl's three innocent sisters are still occupying the house . . . along with Kathleen, Lady Trenear, a beautiful young widow whose sharp wit and determination are a match for Devon's own.
Kathleen knows better than to trust a ruthless scoundrel like Devon. But the fiery attraction between them is impossible to deny—and from the first moment Devon holds her in his arms, he vows to do whatever it takes to possess her. As Kathleen finds herself yielding to his skillfully erotic seduction, only one question remains:

Can she keep from surrendering her heart to the most dangerous man she's ever known?
Review
Before I get into the actual review I want to say something stupid. Evertime the Ravenel name was mentioned I thought of the show Southern Charm on Bravo. It's not the best show and there is a man with that name on the show.
Moving on.
I was so happy that Lisa Kleypas is writing historicals again. And this has the great family dyanmics and socio-economic challenges she does so well. The heroine, Kathleen, sort of adopts her sisters-in-law and I love their relationships. They have touching and funny interactions. The twins especially. They are just so great.
Generally, I lied the romance, They fight a lot and that's were so much of the tension comes from. That's one of my favorite tropes. But sometimes Kathleen would get on my nerves. Even when Devon would try to be nice she would just shut down. She seemed to be the cold-hearted one not him.
Ms. Kleypas took some time to develop side characters who I assume will get their own books. Normally, this bothers me because it distracts from the main romance. But I actually liked it here. I have no idea how she is going to handle the Helen/Rhys relationship, but I'm very intrigued. And I really liked seeing West's growth and journey to become a responsible adult.
Welcome back to the genre Ms. Kleypas.
Thank you!
Holly