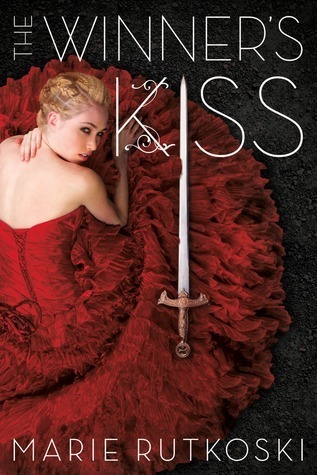 Series: The Winner's Curse Book #1
How I Got It: Gift for Christmas
Genre: Young Adult, Fantasy
Publisher: Farrar Straus Giroux
Synopsis courtesy of Goodreads
War has begun. Arin is
in the thick of it with untrustworthy new allies and the empire as his
enemy. Though he has convinced himself that he no longer loves Kestrel,
Arin hasn't forgotten her, or how she became exactly the kind of person
he has always despised. She cared more for the empire than she did for
the lives of innocent people—and certainly more than she did for him.

At least, that's what he thinks.

In
the frozen north, Kestrel is a prisoner in a brutal work camp. As she
searches desperately for a way to escape, she wishes Arin could know
what she sacrificed for him. She wishes she could make the empire pay
for what they've done to her.

But no one gets what they want just by wishing.

As
the war intensifies, both Kestrel and Arin discover that the world is
changing. The East is pitted against the West, and they are caught in
between. With so much to lose, can anybody really win?
Review
I thought I was going to blow through this book just like the second book, but I didn't. I think it was part not wanting the series to end and part the writing. It was a perfectly good conclusion to the series, but the second book was my favorite.
There was still suspense throughout the story. And the POV would alternate very often which would increase it. I was always questioning what was going on which is good, but was also stressful.
My "issue" was the writing style. It just felt a little too different from the rest of the series. And the god became more of a focus. That could've been an interesting thing if it was more apart of the earlier books, but it wasn't so it just felt kind of random.
I still really enjoyed reading this series and plan on doing a re-read in the future.
Thanks for reading!
Holly