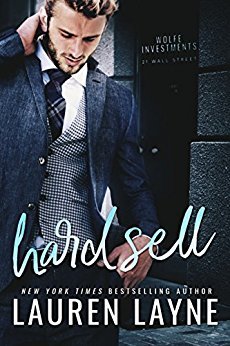 Series: Wall Street Book #2
Format: ebook
Pages: 252
Rating: 3 Stars
How I Got It: NetGalley
Genre: Contemporary Romance
Publisher: Montlake Publishing
Synopsis courtesy of Goodreads
Twenty-eight and filthy rich, Matt Cannon is the youngest broker on Wall Street. He may be a "boy wonder," but he's every inch a man. Ask any woman—any night. But when Matt's latest fling makes scandalous headlines, his clients get anxious, and his bosses at Wolfe Investments level an ultimatum: keep his assets zipped, get a "real" girlfriend, and clean up his act. Only one woman can help Matt with something this hard.
For PR genius Sabrina Cross, the best fixer in Manhattan, playing Matt's steady is going to be a challenge, even if it's just for show. They already have an explosive history, she can't stand the cocky party boy, and worse—she can't stop thinking about him. So who'll dare to break her "no touching" rule first? Because when that happens, Matt and Sabrina's game of let's pretend will get so hot it could set both their reputations on fire.
Review
***I received this book via NetGalley from the publisher in exchange for an honest review***
This was a quick and fairly fun read. However, it was a little disappointing. It felt unpolished.
The characters are interesting. The friendships (male, female, large group, etc.) is probably the best part. The hero and heroine-Matt and Sabrina-have a lot of potential. That's what is disappointing. Looking at their past, they should be very compelling, but instead it's never developed enough. I think it's that the emotion of their emotion of their various situations is never really explored. This means even thought they shouldn't be, Matt and Sabrina both come across one-dimensional.
The romance was good and fun to read. IT was an interesting play on the enemies to lovers trope. I liked their bickering. They had a good push and pull to their interactions that built a strong chemistry. There was a lot of mentions to previous interactions from before this book. It would've been nice to get some flashbacks of those interactions to more fully flush that out.
While this is my least favorite Lauren Layne book, I do still really enjoy her writing. I will continue to read her books and would even read the others in this series-especially what I assume will be the next one.
Thanks for reading!
Holly