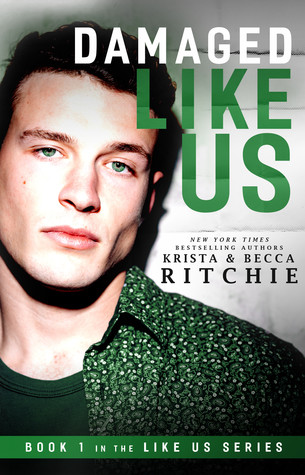 Series: Like Us Book#1
Genre: New Adult, Contemporary Romance, M/M
Publisher: Self-Published
Synopsis courtesy of Goodreads
Maximoff Hale is a force of nature. A ship unwilling to be steered. Headstrong, resilient, and wholly responsible — the twenty-two-year-old alpha billionaire can handle his unconventional life. By noon, lunch can turn into a mob of screaming fans. By two, his face is all over the internet.

Born into one of the most famous families in the country, his celebrity status began at birth.

He is certified American royalty.

When he's assigned a new 24/7 bodyguard, he comes face-to-face with the worst case scenario: being attached to the tattooed, MMA-trained, Yale graduate who's known for "going rogue" in the security team — and who fills 1/3 of Maximoff's sexual fantasies.

Twenty-seven-year-old Farrow Keene has one job: protect Maximoff Hale. Flirting, dating, and hot sex falls far, far out of the boundary of his bodyguard duties and into "termination" territory. But when feelings surface, protecting the sexy-as-sin, stubborn celebrity becomes increasingly complicated.

Together, boundaries blur, and being exposed could mean catastrophic consequences for both.
I've been excited for this book since it was announced. And I read it in a day and enjoyed myself. I want to make that clear, because this review may come across a little negative. I stand by the 4-Star rating but wanted to talk more about my "issues".
It's nice to spend time with all the Hales, Meadows, and Cobalts. But I thought this would have mroe of Jane and Sulli. Don't get me wrong, I love Moffy, but I wanted all three of them. I really like his relationship with Jane. Maybe they'll get POVs in future books. And I really like the bodyguards. They're a good addition to this ragtag family/group.
The romance was steamy. I do like Farrow and Moffy together. The Ritchies handled it well but I always feel a little iffy about romances with potential power issues this one.
And I absolutely love how normalized sexuality and LGBTQ lifestyles were. There are still some messed up people in the world, but there's much more acceptance. Hopefully, that's really what our world looks like in the future.
I thought I had more to say, but now I can't remember what those things were. I am excited for the next book to come out though.