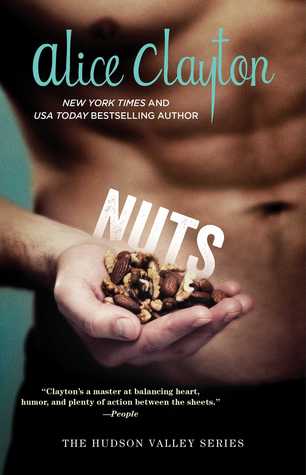 Series: Hudson Valley Series Book #1
Format: Papberback
Pages: 308
Rating: 5 Stars
How I Got It: Purchased
Genre: Contemporary Romance, Funny
Publisher: Gallery Books
Synopsis courtesy of Goodreads
After losing almost all of her clients in one fell swoop following an accident involving whipped cream, private chef to Hollywood's elite Roxie Callahan gets a call from her flighty mother, saying she's needed home in upstate New York to run the family diner. Once she's back in the Hudson Valley, local organic farmer Leo delivers Roxie a lovely bunch of walnuts, and soon sparks—and clothing—begin to fly. Leo believes that everything worth doing is worth doing slowly…and how! But will Roxie stay upstate, or will the lure of West Coast redemption tempt her back to Tinseltown?
Review
This was exactly what I needed. My last read was very emotional and I needed something more lighthearted and funny. And Ms. Clayton didn't let me down. Wallbanger is still my favorite, but this was a great story with some funny characters. It definitely reads like a romantic comedy and is a little unrealistic, but it works for me.
Roxie was a fantastic main character. I thought she was funny and easy to like. She had some commitment issues, but they weren't too heavy like some stories. And I liked how much confidence in herself.
Then, there's Leo. Such an adorable and sexy farmer. I was attracted to him and wanted more scenes with him.
It was nice to read about two characters that are attracted to each other and just act on it. There are so many stories with slow burn and angst that a lightish summer fling is a breath of fresh air.
Like a lot of Ms. Clayton's books food is a huge part of the story. I really like characters who are passionate about something and Leo and Roxie definitely care about food. They are a little different, but it's enjoyable to see them go off on tangents. And it made me want to start going to my local farmer markets.
There was just enough sequel bait to interest me, but I'm not dying for the next book. If you're liked any other Alice Clayton books you should definitely check this one out. And if you like romantic comedies and don't mid some sexy times you should give it a shot.
Thanks for reading!
Holly