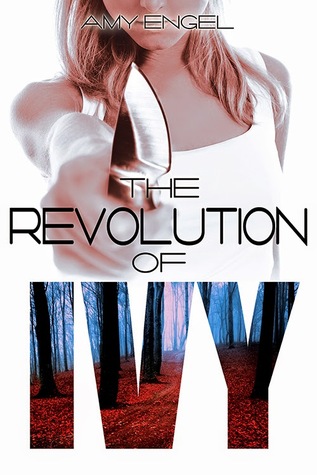 Series: The book of Ivy Book #2
Format: Paperback
Pages: 288
Rating: 4 Stars
How I Got It: Purchased
Genre: Young Adult, Dystopian
Publisher: Entangled Teen
Synopsis courtesy of Goodreads
Ivy Westfall is beyond the fence and she is alone. Abandoned by her family and separated from Bishop Lattimer, Ivy must find a way to survive on her own in a land filled with countless dangers, both human and natural. She has traded a more civilized type of cruelty--forced marriages and murder plots--for the bare-knuckled brutality required to survive outside Westfall's borders.

But there is hope beyond the fence, as well. And when Bishop reappears in Ivy's life, she must decide if returning to Westfall to take a final stand for what she believes is right is worth losing everything she's fought for.
Review
I didn't like this one quite as much as the first book, but it was still a solid story and a great conclusion. Just like the first one, the writing was fast paced and gripping. I finished reading it in only a few hours.
Going in I had no idea what to expect. To me, so much of the story is about Ivy's personal revolution. She goes through so much and has to do difficult things to suvive. It's probably one of the most realistic dystopians I've read when it comes to that.
And I really liked the introduction of Caleb and Ash. Ivy really needed some friends and they were great. They are rough people, but are truly good friends for Ivy. She's able to create a new family with them. And I love a good found family story.
Speaking of...let's talk Bishop. I really like that guy. He isn't perfect, but he's so generous and kind. And I liked that he became more angry in this one. Afterall, everyone's patience runs out eventually. It makes him even more realistic.
One of the problems with dystopians is the endings. In a lot of ways it involves the author making a call on what is a good government is and I think they feel uncomfortable with it. Ms. Engel handled this well just like the other dystopian elements in her story. And I really liked what she did with Bishop and Ivy's characters in particular. That was a very solid epilogue.
This was a great duology and it deserves the hype it gets. I hope to read more by Amy Engel and recommend the series.
Thanks for reading!
Holly