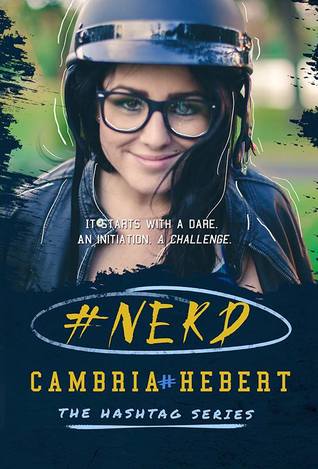 Series: #Hashtag Series #1
Format: Ebook
Rating: 3 Stars
How I Got It: Purchased
Genre: New Adult, Sports, College, Contemporary Romance
Synopsis courtesy of Goodreads
Two people from completely different worlds are about to be thrown together...

In more ways than one.

She wants to keep her scholarship. He wants to stay on the team. An awkward alliance doesn't even begin to cover Rimmel and Romeo's relationship.

But that's about to change.

It starts with a dare. An initiation. A challenge.

Quickly, it turns into more. But when you're a victim of your status, there is no room for anything real. The rules are clear and simple.

Stick to your circle.

And never fall in love with anyone on the outside.
Review
I decided to buy this book and read it because it was compared to the Ivy Years series by Sarina Bowen. I guess I see why, but I'm definitely team Bowen still. I am curious to see what will happen to these characters so I will continue the series, but it's not a must read for me.
I like Rimmel-despite her NA cliché odd name. She is likeable and I really like her when she's with the animals like Murphy.
I wish she wasn't clumsy, but that's a personal pet peeve of mine. Romeo (an equally ridiculous name) bothered me for like 75% of it. He was very full of himself and kind of a douche. At the end he started to be redeemed for me. I did really like the side characters like Ivy and Braedon.
The plot and romance are pretty cliché and predictable. I actually called some plot points from the beginning. I don't generally mind cliché, but I know some people try to avoid that.
My biggest problem was the writing. It felt weak and under-edited. There were a lot of odd word choices and things didn't flow well. But I always wonder if it's the writing or dialect I'm just not used to.
I did like the tweets at the beginning of each chapter. It was a little different and they were often funny. They're definitely ridiculous, but still enjoyable.
Thanks for reading!