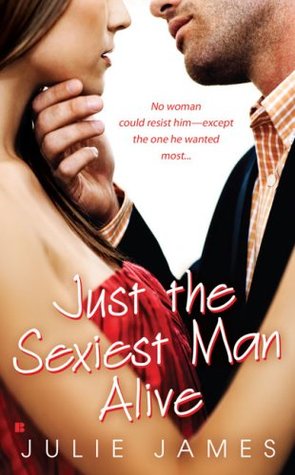 Stand Alone
Format: Mass Market Paper Back
Pages: 296
Rating: 3 Stars
How I Got It: Borrowed from the Library
Genre: Contemporary Romance, Lawyer
Publisher: Berkley Sensation
Synopsis courtesy of Goodreads
Nothing fazes Taylor Donovan. In the courtroom she never lets the opposition see her sweat. In her personal life, she never lets any man rattle her—not even her cheating ex-fiancé. So when she's assigned to coach People's "Sexiest Man Alive" for his role in his next big legal thriller, she refuses to fall for the Hollywood heartthrob's charms. Even if he is the Jason Andrews.
Jason Andrews is used to having women fall at his feet. When Taylor Donovan gives him the cold shoulder, he's thrown for a loop. She's unlike any other woman he's ever met: uninterested in the limelight, seemingly immune to his advances, and shockingly capable of saying no to him. She's the perfect challenge. And the more she rejects him, the more he begins to realize she may just be his perfect match.
Review
Honestly, this was a little bit of a disappointment. I really enjoyed the other books I've read by Julie James and this one pissed me off a little bit. There were some things I liked—mainly Taylor. But Jason Andrews drove me crazy (not in a good way) for like 90% of the book.
So, Taylor. She's just fantastic.
She's smart, witty, and confident. Ms. James obviously knows how to write a well-developed heroine who knows what she's doing and is proud of herself. There's definitely some confidence porn here. I would want to be Taylor's friend.
But Jason came off as a self-entitled ass. I feel like Ms. James wanted that and was trying to show how love would change him. But I don't think he changed. I get that he's super famous and everyone falls all over themselves for him, but he doesn't need to be so obnoxious when Taylor doesn't.
Their romance feels like a play on the billionaire trope. He showers her with money and things with the expectation that she'll be awed. I like that she isn't impressed by him. Sometimes their "banter" worked for me, but I'm not 100% sold on the romance.
Even though I was disappointed it has some of the charms of her other books and it won't stop me from reading more.
Thanks for reading!