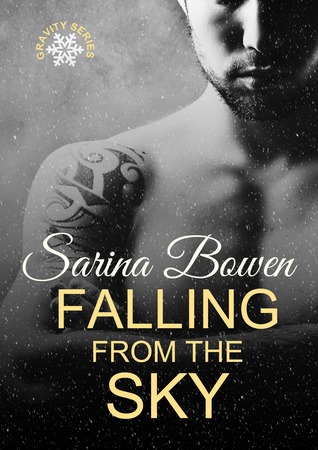 Series: Gravity #2
Format: Ebook
Rating: 3 Stars
How I Got It: Purchased
I've loved Sarina Bowen's new adult novels so I was eager to try a contemporary romance by her. I enjoyed the characters and story, but it didn't have the magic of the other books I've read.
Hank and Callie were both likeable characters. And it was nice to read about Hank's recovery-his struggle with his loose of mobility and former self. Although, I wish it had been explored even more. Callie had a little too much of that typical "I'll never be good enough for him" thing that I don't like.
The romance was good. I bought their attraction and love. There was the constant issue of doctor-patient relationship, but it was handled well. I do wish there was a little bit more, but that's a common complaint I have with a romance.
Thanks for reading!
~Holly