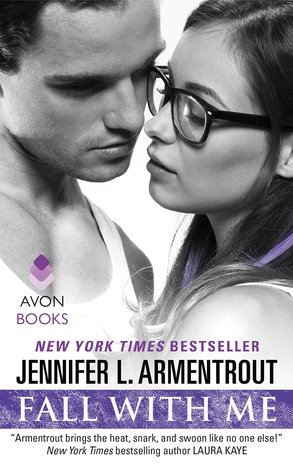 Series: Wait For You #4
Format: Paperback
Pages: 376
Rating: 4 Stars
How I Got It: Purchased
I got this book a couple days early and immediately started reading. It was a great continuation of the series, but I do have a few issues.
Roxy intrigued me in the previous book, so I was happy to get in her head. Oh, and this cover is great-she had glasses and purple streaks in her hair. Her character was funny and more than delivered on my expectations. I should be surprised, but she had a lot more going on than I expected, I was close to tears in like chapter one.
Then, there's Reece. I like him, but he did a few things that bothered me. He calls her 'babe' all the time. Generally, I'm not a fan of endearments and I can usually just overlook them, but not here. And sometimes his time was too demanding/possessive. I think his past plays into this, but I didn't get enough of that since this is a single first person story.
That being said, I like their romance. It is definitely steamy and went places I wasn't expecting. There was some serious unrequited love, but it didn't pull the story down for me. I do wish I knew stalking would play such a big role in the plot. There's nothing wrong with that, but it makes me anxious so I always like a heads up.
There was a bunch of the past characters which I loved and hope for more of.
I also love Katie. I feel like it'll never happen, but she could have her own book. Speaking of that: is it weird that I kind of want Henry to have a book?
And I'm crazy excited for the next book. I've wanted to know more about Steph since the first book and now I'll have it. In September. Fingers crossed.
Thanks for reading!
~Holly