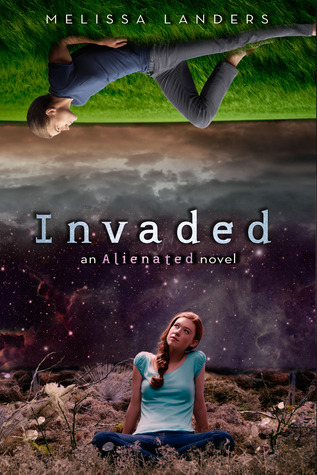 Series: Alienated Book #2
Format: Hardcover
Pages: 356
Rating: 4 Stars
How I Got It: Purchased
This was a great follow-up to Alienated. The characters continued to grow and I loved spending more time in Aelyx's world or on his world I guess.
It was definitely interesting being on a different world with a different political structure and social norms. And Ms. Landers explores these differences without judgment. The story acknowledges both systems have positives and negatives.
Going in I was nervous about Cara and Aelyx being apart, but I actually liked it. They still had a connection, but were able to continue to grow and learn independently. And they had to work through some serious relationship issues which were handled in a mature way.
There were definitely things like unresolved-especially plot-wise, but I'm satisfied with the ending. I would be crazy excited if she announced a third book,
but won't be disappointed if that doesn't happen.
Series Review
Thanks for reading!
~Holly