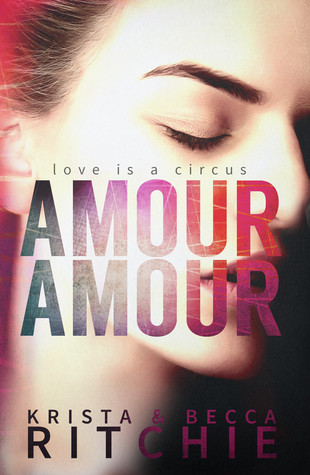 Format: Ebook
Rating: 4.5 Stars
How I Got It: Purchased
I was a little anxious about this book. Because of the Addicted series I have built up these authors in my head. But this was a great standalone novel. It ended up not being what I expected, but that's probably for the best. And I love that it takes place in the same world as the Addicted series.
Thora is a great character and narrator. Although, I would always prefer dual POV. She's a very strong, brave, and inspiring character. I'm not this kind of person, but she makes me want to take risks and really go for what I desire. It's also great that she has resting bitch face. I also have to deal with this affliction so I immediately connected to her.
There are also a crap-ton of well-developed side characters. Nikolai-the love interest- is great, but I don't have much to say about him. After all these books, I've noticed that's what the sisters Ritchie do. They create a world with flushed out characters that create a family. And they explore more of Thora's relationships than just the romance.
And the romance was great. It felt natural and was surprisingly sweet. I think my favorite thing is how they navigate and discuss giving up dreams for someone you love.
Oh, I just thought of something I want to say about Nik. Is he Cooper from Center Stage? There's a scene where he walks into the audition that I'm pretty sure is right out of that movie.
I was so happy with this and would love for them to write more books about some of the side characters. I really like these characters and it would be fun spending more time in this world.
Thanks for reading!