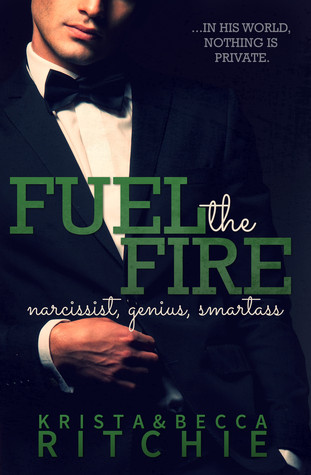 Series: Calloway Sisters #3
Format: ebook
Rating: 4 Stars
How I Got It: Purchased
This was definitely a good book, but I liked Kiss the Sky a little bit more. Sometimes it would drag. And I was far more interested in Connor's parts than Rose, but I didn't get as much information as I wanted.
I'm definitely a fan of stories that follow couples as a couple. It's enjoyable seeing them deal with conflicts as a pair. And I loved seeing Connor and Rose interact with Jane. They are amazing and loving parents. All that being said, I often like Rose and Connor more as individuals than as a couple.
It was great to see the other characters and I'm even more excited for Long Way Down now. And this, more than the other books, make me really think about the media. I'm not a TMZ watcher or People reading type of person. But this really shows how lies in the media can impact the people they are about.
Oh, I forgot all about the ever-growing relationship between Connor, Ryke, and Lo. Their friendship is definitely one of my favorite story lines. It's growing organically and they each interact differently. It's just great.
And can I just say that I really want Krista and Becca to write a long epilogue and publish it. I would buy it in a second. And if there is anything I can do to put off the end of this series I'll do it.
I don't want it to be over.
Thanks for reading!