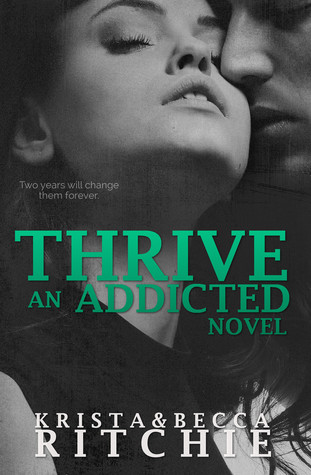 Series: Addicted Book 2.5
Format: Ebook
Rating: 4.5 Stars
How I Got It: Purchased
In a lot of ways this changes how I view the first two Calloway Sisters books. It's also great to spend time with my favorite couple-Lily and Lo.
Lo had started to get on my nerves-especially during Hothouse Flower. I didn't understand why he cared so much about Ryke and Daisy. But getting in his head explains so much. Most of his actions come from fear and pain. It was also nice to see more about his relationship with Connor.
It was also nice to see more of Sam and Poppy. Hopefully, they become more involved and are more of a presence in the series.
Now, I want to mention a spoilery thing.
There's something that's making me a little apprehensive. That is how Lily and Lo are handling her addiction. I really don't like that they think they are smarter than her therapist and are making some bad decisions. I feel like a lot of this book is about Lo's struggles, so I'm hopeful this will be addressed in the final book.
And I'm so excited to read the next one. But I'm also sad to read the end of Lily and Lo's journey.
Thanks for reading!
~Holly