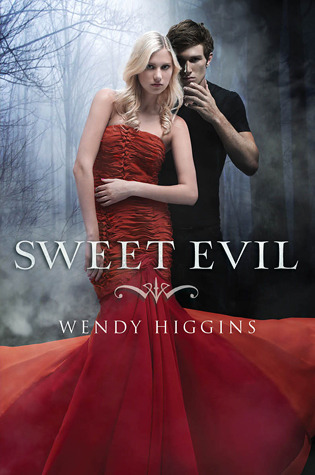 Series: Sweet Trilogy (Book 1)
Format: Paperback
Pages:447
Rating: 4 Stars
How I Got It: Purchased
This is actually a re-read for me. I want to re-read the whole trilogy (one book a month) in preparation for Sweet Temptation which comes out in September.
I definitely saw some flaws I missed the first time around, but I completely stand behind my 4 star rating.
One of the things I like about this series is how religion is incorporated. And I'm not a particularly religious person. So many paranormal books with angels and demons avoid the ideas of God and religion. Plus, it's an added conflict for Anna since she is so religious but is told she'll go to hell no matter what she does in her life.
Some of the dialogue feels a little stiff especially from Kai. I think it's because Ms. Higgins is so focused on him being British. But it isn't constantly like that.
I do really like Anna. She's definitely a good girl, but she has to face some serious temptations. It's like Ms. Higgins is addressing common teenage temptations (sex, drugs, alcohol), but in an even more high-stakes environment. Kai is also a great "bad boy." He reminds me of a slightly tamer Daemon Black.
I think the best praise I can give this is that I really wanted to read the second book right away. I already know how this whole series plays out, but am still eager to check it out again.
Thanks for reading!