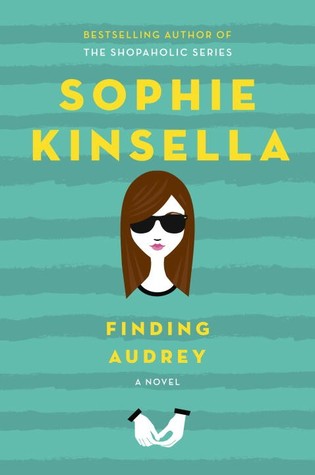 Format: Hardcover
Pages: 283
Rating: 4 Stars
How I Got It: Purchased
I don't really have much to say about this one. Finding Audrey is an enjoyable story that handles a difficult situation fairly well. But it wasn't anything particularly mind blowing.
Audrey is an interesting character and I liked her voice. I'm a huge fan of characters who speak directly to the reader and Audrey does it a lot. And I actually really like her brother, Frank. I often felt really bad for him and wouldn't complain if he had his own story.
The romance was cute and I like Linus. But I would have liked it to progress a little slower.
It's nice to see a story address therapy when it comes to mental health. The scenes with Dr. Sarah are some of my favorites and I'm glad they have such a good relationship. It also addressed the ups and downs of recovery.
This book definitely has the feel of a Sophie Kinsella novel and I think fans of her other books would like this one. I hope she continues to write young adult (and normal Chick Lit).
Thanks for reading!