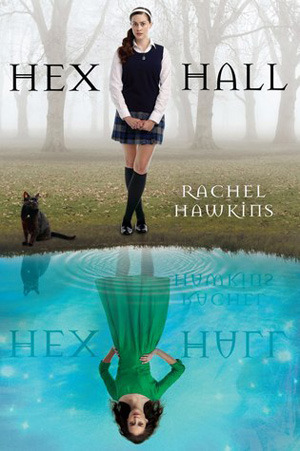 Series: Hex Hall Book #1
Format: Paperback
Pages: 323
Rating: 5 Stars
How I Got It: Gift
I feel like I've been handing out five star ratings a lot lately. But I really think they all deserve it. This wasn't the best book I've ever read, but it was fun and gripping. Plus, I don't have any issues or complaints.
Sophie is definitely spunky and sassy. Thankfully, she doesn't go into annoying or stupid territory. She's also a good friend and person even when people don't deserve her loyalty or affection. I would like more Jenna/Sophie friendship because healthy lady friendships are always good.
The romance was fun, but not over-powering. I do like Archer and am curious to see how this develops.
And the larger plot is definitely interesting. Some of it was predictable, but I didn't guess everything. And I want to see how Ms. Hawkins continues to flush out the world and political structure.
This actually reminds me a lot of the Gallagher Girl books by Ally Carter. They have a similar feel and characters. Plus, they don't take themselves too seriously. It's a crazy witch book with humor and some corniness which I love.
I'm definitely going to buy the next two books the next time I buy books and I can't wait to read them.
Thanks for reading!
~Holly