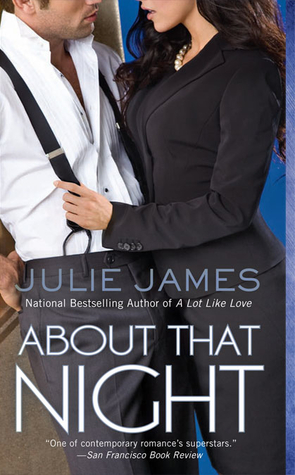 Series: FBI/US Attorney Book #3
Format: Mass Market Paper Back
Pages: 284
Rating: 4 Stars
How I Got It: Borrowed from the Library
Genre: Contemporary Romance
Publisher: Berkley Sensation
Synopsis courtesy of Goodreads
He's Playing Games

Though Rylann Pierce tried to fight the sparks she felt for billionaire heir Kyle Rhodes the night they met, their sizzling chemistry was undeniable. But after being stood up on their first date, Rylann never expected to see him again. So when she finds herself face-to-face with Kyle in a courthouse nine years later, she's stunned. More troubling to the beautiful assistant U.S. attorney is that she's still wildly attracted to him.

But She's Making The Rules

Just released from prison, Kyle Rhodes isn't thrilled to be the star witness in a high-profile criminal case—but when Rylann comes knocking at his door, he finds she may be the one lawyer he can't say no to. Still as gorgeous and sharp-tongued as ever, she lays down the law: she doesn't mix business with pleasure. But Kyle won't give up on something he wants—and what he wants is the one woman he's never forgotten.
Review
I've heard a lot about Julie James when I was at the library I was like: what the hell. I grabbed the three books they had and decided to pick this one up first because of the synopsis. I was not disappointed and will definitely be reading more Julie James.
Rylann and Kyle are both great. Aside from Rylann's name which bothers me. But she's a great confident character. I like competence porn and Rylann and Kyle both had that. Kyle isn't the typical computer geek hero which surprised me, but I liked it. The running Twitter Terrorist thing and his reactions to it are hilarious.
They definitely have the kind of romance I love. They banter, but it's witty instead of cruel. And they definitely have some great sexual chemistry. I've mentioned that I like when couples have to deal with real problems. This one did that, but instead of it being a problem it was reality. They both have to work and care about their jobs. It's nice to see an author acknowledge that being in a relationship doesn't mean the rest of your life goes on hold.
My complaints are minor things. I wanted a little bit more development on Rylann. Mainly, I wanted more of her family. I also wanted more relationship development. Heck, I would've settled for an epilogue.
Even though this is a contemporary romance, Ms. James has some great world building. I want to spend more time in Chicago with all of these characters including the minor ones. I'm a huge sucker for sequel bait.
Thanks for reading!