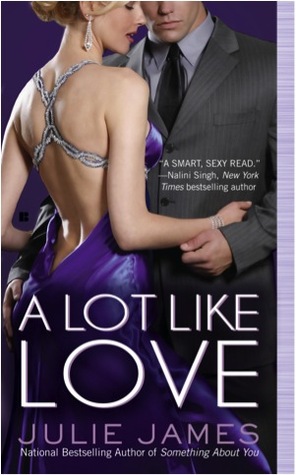 Series: FBI/US Attorney Book #2
Format: ebook
Rating: 4 Stars
How I Got It: Purchased
Genre: Contemporary Romance,
Publisher:
Berkley Sensation
Synopsis courtesy of Goodreads
The FBI wants her cooperation...

As the daughter of a billionaire and the owner of the city's top wine store, Jordan Rhodes is invited to the most exclusive parties in Chicago. But there's only one party the FBI wants to crash: the charity fundraiser of a famous restaurateur, who also happens to launder money for the mob. In exchange for her brother's release from prison, Jordan is going to be there—with a date supplied by the Bureau.

Agent McCall just wants her...

As the top undercover agent in Chicago, Nick McCall has one rule: never get personal. This "date" with Jordan Rhodes is merely an assignment—one they're both determined to pull off even if they can't be together for five minutes before the sarcasm and sparks begin to fly. But when Nick's investigation is compromised, he and Jordan have no choice but to pretend they're a couple, and what starts out as a simple assignment begins to feel a lot like something more.
Review
I just cruise through Julie James' writing. It's fast, engaging, and easy to read. I think I like Kyle's book a little bit more, but this was still great.
Jordan is done so well. She's very aware of her wealth and situation in life, but she isn't pretentious or self-deprecating. I actually am in Nick's corner when it comes to wine, but I love seeing how knowledgeable she is. Nick is also a great character and I really enjoyed his interactions with his family. I really want an epilogue or something where Jordan meets his family in New York.
They have a great relationship with good banter and chemistry. I just wish it had covered more time and I got to see more of their "real" relationship. This is a common complaint I have with romance, but the ending felt a little rushed.
And now it's taking all the will power I have not to buy all of Julie James' books, because I'm basically addicted.
Thanks for reading!