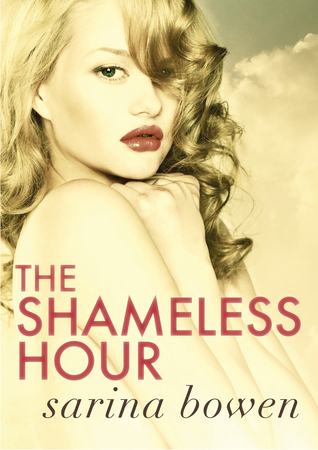 Series: The Ivy Years Book #4
Format: Ebook
Rating: 5 Stars
How I Got It: Purchased
Genre: New Adult, Romance, Contemporary, College
Publisher: Rennie Road Books
Synopsis courtesy of Goodreads
For Bella, the sweet-talking, free-loving, hip-checking student manager of the Harkness men's hockey team, sex is a second language. She's used to being fluent where others stutter, and the things people say behind her back don't (often) bother her. So she can't understand why her smoking hot downstairs neighbor has so much trouble staying friends after their spontaneous night together. She knows better than to worry about it, but there's something in those espresso eyes that makes her second guess herself.

Rafe is appalled with himself for losing his virginity in a drunken hookup. His strict Catholic upbringing always emphasized loving thy neighbor—but not with a bottle of wine and a box of condoms. The result is an Ivy League bout of awkwardness. But when Bella is leveled by a little bad luck and a downright sinister fraternity stunt, it's Rafe who is there to pick up the pieces.

Bella doesn't want Rafe's help, and she's through with men. Too bad the undeniable spark that crackles between the two of them just can't be extinguished.
Review
This isn't my favorite in the series even though it is a great book. I said in a status update that I would give this book 5 stars because of how it deals with slut shaming and I stand by that.
To me, this book should be read by anyone who reads or writes new adult. I see a lot of slut shaming in NA. This book is not only sex positive but it outright stands against slut shaming. It is so important that we all (but especially women) support the choices women make with their body. Ms. Bowen addressed this in many ways through Bella's story. I'm also glad she took on STIs in a mature and non-judgmental way. And showed that women can be friends and be sex positive which I feel like doesn't happen often.
OK. I'll stop now.
I liked Bella in the previous book and thought she was funny but I really loved getting in her head. Generally, she is very aware of who she is and I like her perspective on life. She has a confidence that feels real but isn't annoying or obnoxious. I've been super into beta heroes and nice guys and he's like the king of them. He's so great but just like Bella isn't annoying about it. Liane was the surprise stand out of the book and she better get her own story.
To me this book is more about Bella and her story but the romance was still good. I liked their interactions. It was interesting because that had chemistry but it felt more like a slow and low burn than a hot flash bang. And I loved how they really became friends. I do kind of with there was some more romance.
I highly recommend this book and the whole series. Ms. Bowen creates a great world and characters I always enjoy spending time with.
Thanks for reading!