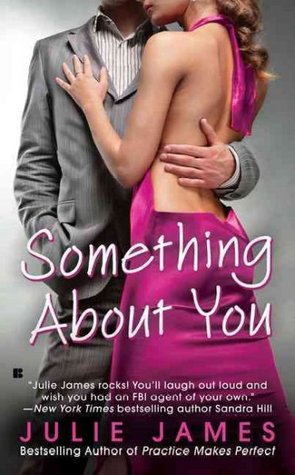 Series: FBI/US Attorney Book #1
Format: Mass Market Paper Back
Pages: 307
Rating: 4 Stars
How I Got It: Purchased
Genre: Romance, Contemporary Romance
Publisher: Berkley Sensation
Synopsis courtesy of Goodreads
Of all the hotel rooms rented by all the adulterous politicians in Chicago, female Assistant U.S. Attorney Cameron Lynde had to choose the one next to 1308, where some hot-and-heavy lovemaking ends with a death. And of all the FBI agents in Illinois, it had to be Special Agent Jack Pallas who gets assigned to this high-profile homicide. The same Jack Pallas who still blames Cameron for a botched crackdown three years ago—and for nearly ruining his career.
Work with Cameron Lynde? Are they kidding? Maybe, Jack thinks, this is some kind of welcome-back prank after his stint away from Chicago. But it's no joke; the pair is going to have to put their rocky past behind them and focus on the case at hand. That is, if they can cut back on the razor-sharp jibes—and smother the flame of their sizzling-hot sexual tension.
Review
This is what I'm talking about. The characters, romance, and plot are great. And Wilkins. I really love that guy.
Cameron and Jack have great chemistry and are a great example of witty banter. And Cameron has great friends which I always like in a romance. The romance was very well-paced and handled the potential difficulties of her being one of his witnesses.
I don't typically read mysteries or romantic suspense, but Ms. James blended that kind of story with humor and a good romance. The "mystery" was revealed to the reader pretty quickly which was a risky decision but it worked and there was still tension.
Just like the other Julie James' books I've read this one was funny. The dialogue is so great and flows. Especially with some of the side characters like Wilkins and Cameron's protection detail. If this book-writing thing ever goes downhill for Ms. James she should look into writing a sitcom or romantic comedies.
Thanks for reading!