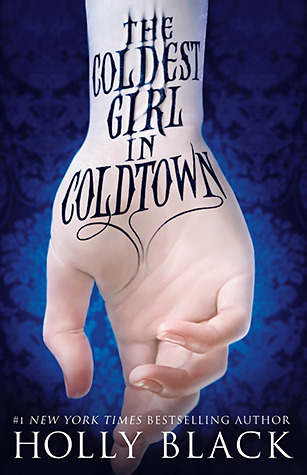 Stand Alone
Format: Hardcover
Rating: 2 Stars
How I Got It: Gift
Genre: Young Adult, Paranormal, Vampires
Publisher: Little, Brown Books for Young Readers
Synopsis courtesy of Goodreads
Tana lives in a world where walled cities called Coldtowns exist. In them, quarantined monsters and humans mingle in a decadently bloody mix of predator and prey. The only problem is, once you pass through Coldtown's gates, you can never leave.

One morning, after a perfectly ordinary party, Tana wakes up surrounded by corpses. The only other survivors of this massacre are her exasperatingly endearing ex-boyfriend, infected and on the edge, and a mysterious boy burdened with a terrible secret. Shaken and determined, Tana enters a race against the clock to save the three of them the only way she knows how: by going straight to the wicked, opulent heart of Coldtown itself.

The Coldest Girl in Coldtown is a wholly original story of rage and revenge, of guilt and horror, and of love and loathing from bestselling and acclaimed author Holly Black
Review
It took me a week to read this which is very unusual for me. I just really didn't care about most of the characters. And I felt like there was a lot to the world and vampire history, but it didn't feel very well explored.
Gavriel is probably the most interesting character and the one I cared about the most. He's definitely crazy and hard to understand, but I think that's what I like about him. The only time I was emotionally invested was when he was in danger or his backstory was being explored.
At first, I liked Tana. I wouldn't necessarily want to be her friend, but she was OK. But as the story continued I cared less and less. Unfortunately, I can't tell you why.
There was definitely a lot to the world and I do believe that Ms. Black knows her world. But I wanted more. There were allusions to the other coldtowns including on that went dark. I want to know what happened. And I want more about how vampires are transformed/made. This is the danger of a stand-alone fantasy.
Thanks for reading!
Holly